Steamy Steak Sandwiches:
Last year, Mike and I discovered Bub's by chance and convenience. We had just arrived in downtown San Diego for the Comic Con, and the best parking spot we could find was located next to the ballpark. We were both starving and decided to try Bub's, a sport's bar that was conveniently located right next to our parking spot. I was a little hesitant because in my experience, sport's bars usually don't specialize in good food. It's usually all about the drinks. The food is just an afterthought. Mike and I were both pretty hungry at that point, so our stomachs did the thinking for us and we went for it anyway.
After seating ourselves in a huge booth next to a wide open window, I began scoping out the decor. The first thing I noticed was a large painting of Kramer from Seinfeld.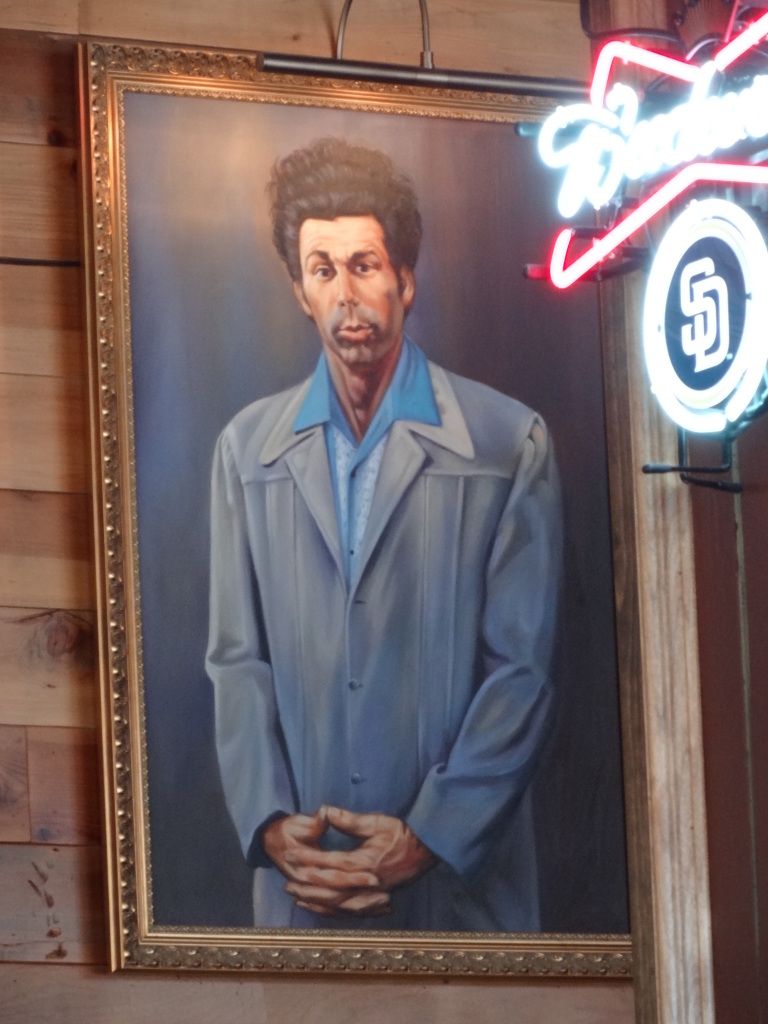 I'm a fan of the show, so I immediately began to warm up to the place. The rest of the decor was also pretty humorous.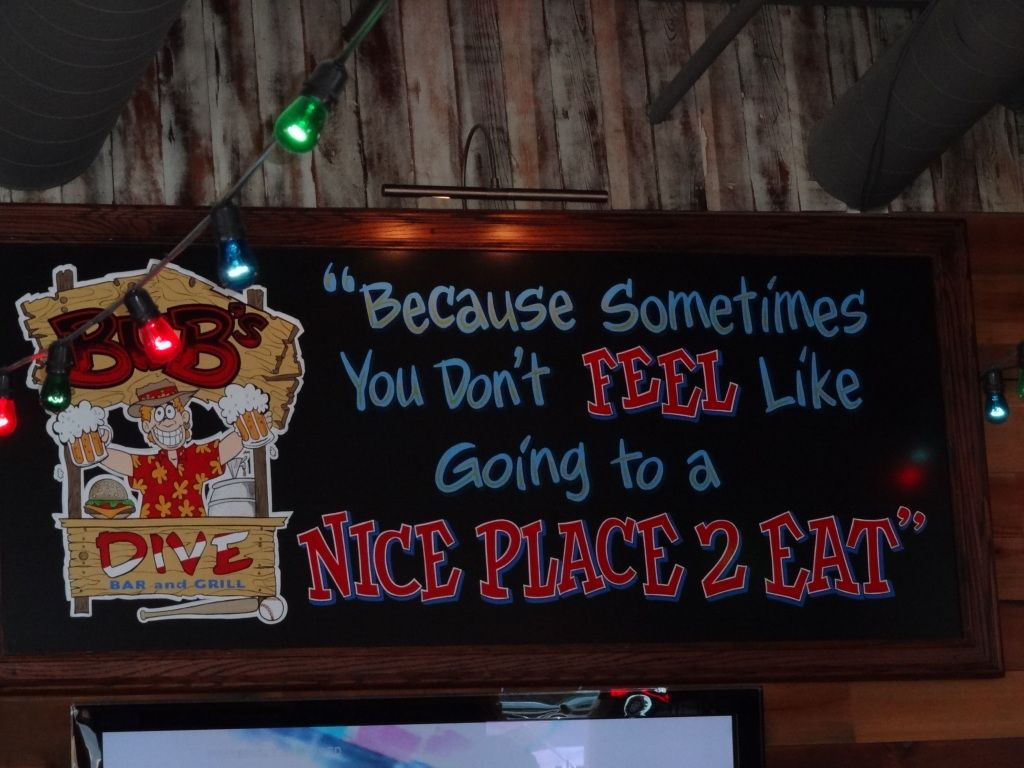 and creative…..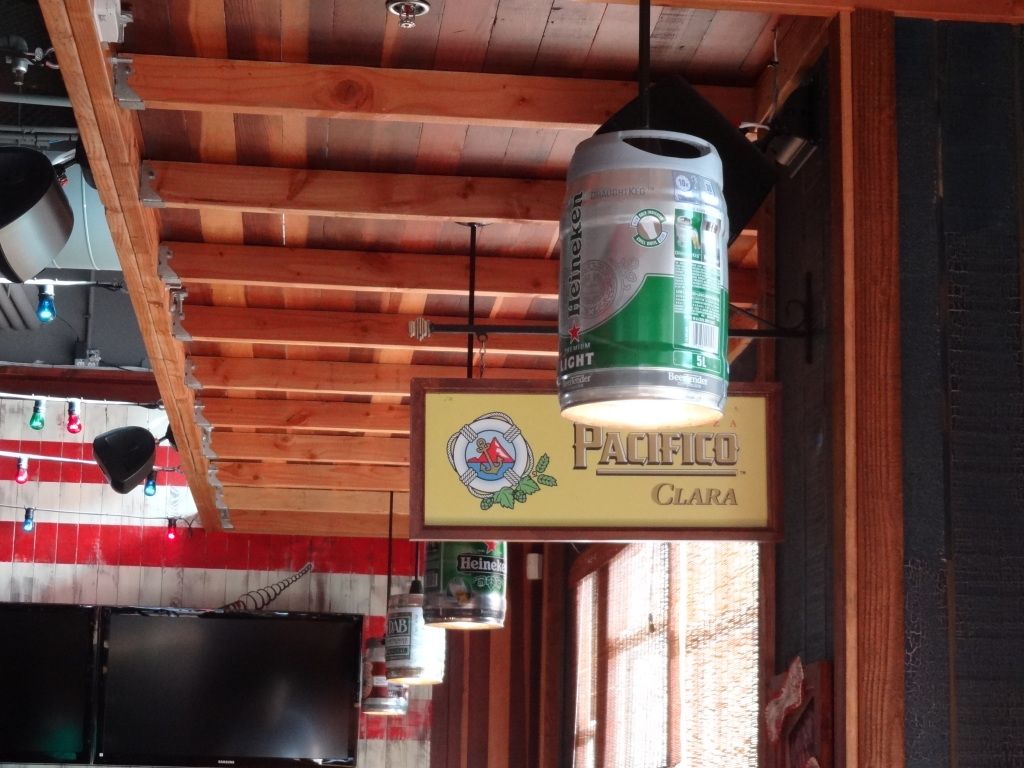 It didn't take long before our server put a basket of peanuts in front of us and was taking our drink orders. They were quick.
The peanuts were a nice touch. There were shells covering the floor, so I dug in the basket and without being too obnoxious, followed suit. While enjoying the salty appetizer, I examined the menu. It was bold and fun. The sandwiches stood out over all other options. They all sounded good to me, but one in particular sounded better than all the others: The Beach Break Steak Sand. It was described on the menu as having grilled and marinated pieces of steak, topped with melted cheese. It also came with lettuce, tomato, and onions, but I usually nix those extras. Instead, I ordered it "All The Way" which included grilled onions, peppers, and mushrooms all on wheat bread . I was also excited to see that all entrees come with an order of tater tots, one of my favorite potato sides. I decided to be a real chubster, and ordered them with melted cheese.
It was love at first sight, and after my first taste, it was also love at first bite! I was immediately hooked, and knew we had discovered a diamond in the rough. Bub's is my favorite sandwich joint of all time. After that first bite, no others compare, and I knew we would be back as often as I could make it happen. The steak was juicy and perfectly seasoned. There were huge chunks throughout the entire heaping sandwich. The melted cheese and grilled peppers and mushrooms were also the perfect compliment to it all, and the bread was fresh and hearty and never got soggy from all he juicy flavors. It was perfect till the last bite.
The tater tots were also cooked to perfection. They were crunchy out the outside and hot and steamy on the inside. The cheese wasn't needed, so on our next visit, I ordered them without the cheese, and they were even better. If they would have had nacho cheese opposed to melted American cheese, it may have worked a little nicer.
Since our first visit, we have been back a handful of times, and although the Steak Sand is my all time favorite sub, I have ventured out and tried others. The Archie Chicken Sand is a fan favorite. It has chucks of marinated grilled chicken with honey mustard and buffalo sauce, mushrooms, and melted swiss and mozzarella cheeses.
It is a beautiful hearty sub when craving fresh juicy chicken, especially for those who love buffalo chicken. It is a unique creation.
The Pittsburgh Steak Sand was Mike's first Bub's sub. I had a taste, and knew I had to have my own at some point, which I eventually did. It is their version of a Philly Cheese Steak, and they do it so well. It has all the same ingredients as the Steak Sand, except the meat is cut into thin slices. It is one I would definitely order again.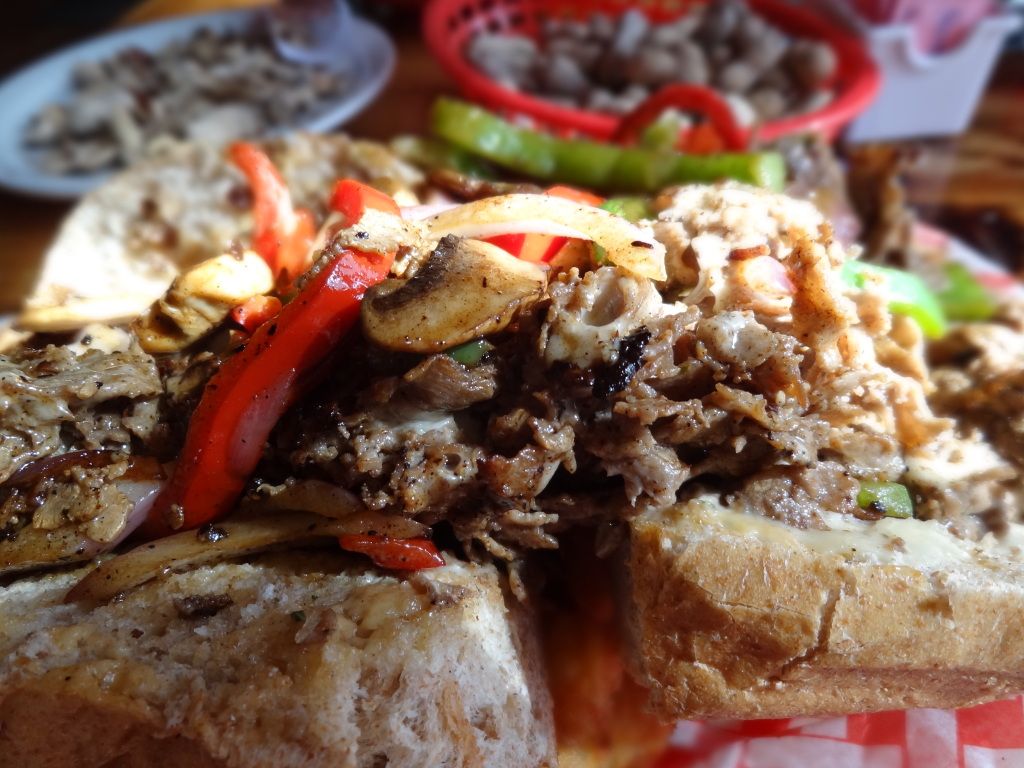 I actually liked it so much, that I ate the whole thing! That was a first for me because I wasn't able to do it before. My stomach never let me. I had tried, but never succeeded. I was stuffed and a bit uncomfortable, but it was so worth every bite!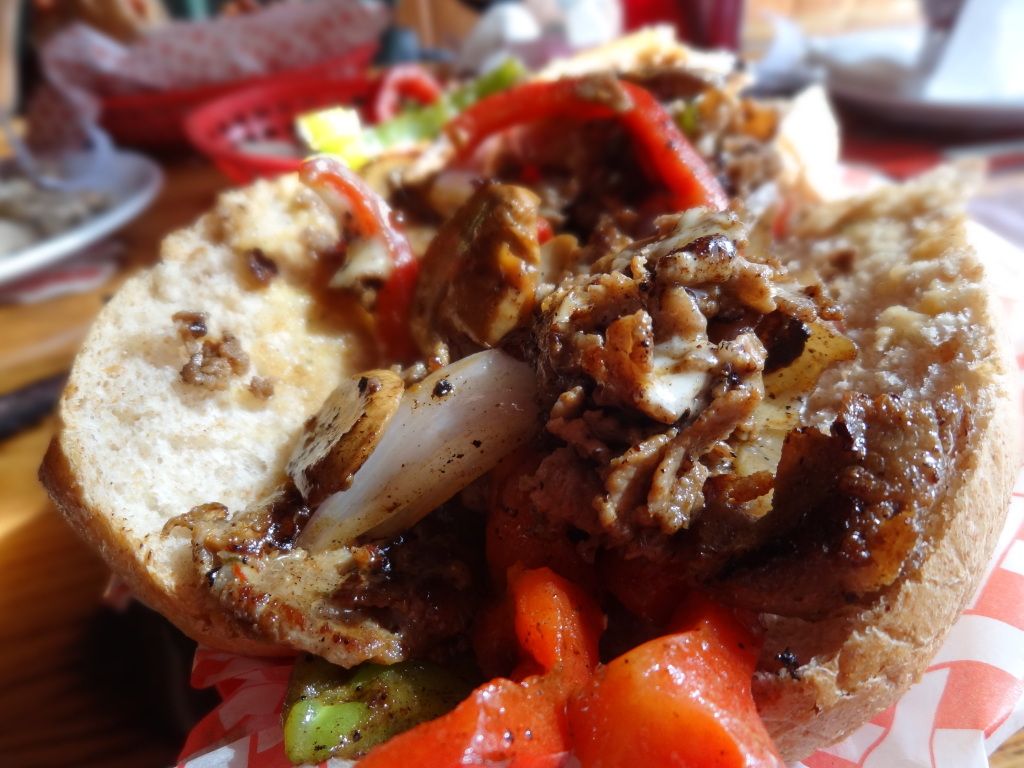 Although I've never ordered this sandwich before, I did have a bite of Mike's, and thought it was worth mentioning because I will order it next time we find ourselves in San Diego. Bub's Chicken Parm Sand:
Chicken Breast chunks, melted mozzarella, marinara sauces, parmesan cheese, and sauteed mushrooms (which Mike nixed! Crazy, I know.). It was yummy. When I order it, I'll get it with all the good stuff.
Now for the main questions:
10 scale service rating: 8

10 scale food rating: 10

Is it worthy of a repeat visit?   Yes
Would I order the same dish or change it up? I want to try Bub's Haught Pockets & a Parm Sand of my own.

Don't take my word for it. Go check it out:
Bub's @ The Ballpark
715 J Street
San Diego, CA